2021 STATE OF THE PROGRAM REPORT
This report provides in-depth data from Seasons 8 and 9, and an overall update on the state of the Program as it reaches its 10 year anniversary, plus three special "in focus" sections cover the Program's response to COVID-19, sexual harassment, and expansion of the Program into new states and crops. The report includes updates about the Program's new heat stress illness prevention policy, and the growth of the Worker-driven Social Responsibility model, including a new partnership with the Hollywood Commission.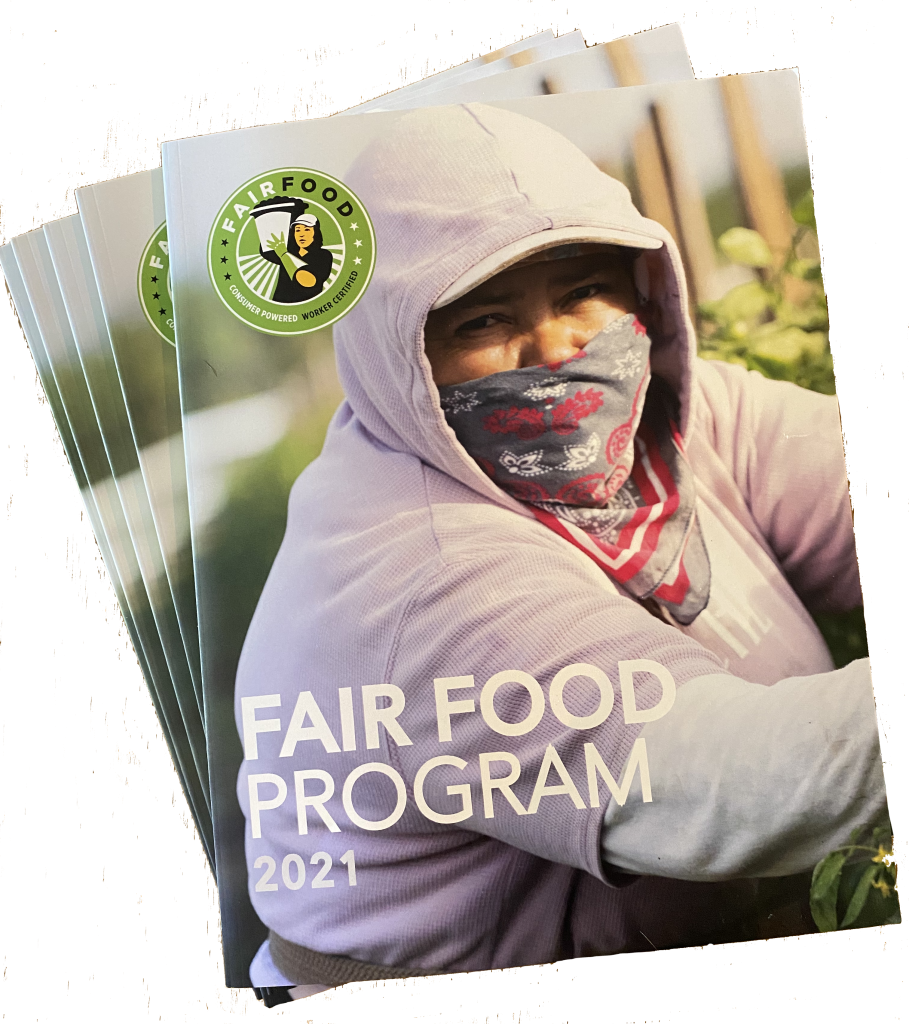 Since the Program began in 2011:
in Buyer-paid Fair Food Premium
worker complaints resolved through the Fair Food Program
Know Your Rights and Responsibilities booklets distributed
worker-to-worker education sessions conducted on Fair Food Program farms, with
violations uncovered in FFP audits and addressedby growers
Class Action Lawsuits,
Department of Labor cases,
or EEOC cases
workers informed of their rights, with access to best in class complaint process, protected from retaliation
THE FAIR FOOD PROGRAM DIFFERENCE
On Fair Food Program farms, workers:
Work free of forced labor, child labor, sexual assault, and violence.
Make complaints without the fear of losing their job — or worse.
Harvest according to the new visual bucket-filling standard, and so receive pay for all the pounds of produce they pick.
Clock in and out on time clocks, controlling their own time cards, and so record and receive pay for all the hours they work. 
Receive Fair Food Premium in their paychecks.
Work in an environment where sexual harassment, discrimination, and verbal abuse are not tolerated.
Participate in Worker Health and Safety Committees.
Do not work in dangerous conditions that most other farmworkers in the U.S. take for granted, including toxic pesticide exposure and lightning.
Have access to shade, clean drinking water, and bathrooms as needed.
Live in safe and secure housing where charges do not reduce wages below minimum wage.
Are protected by the only mandatory, privately enforced COVID-19 regulations in the U.S. agricultural industry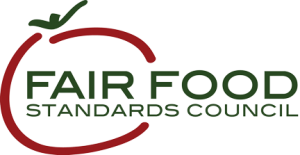 The Fair Food Standards Council is the independent monitoring and auditing body that oversees the implementation of the Fair Food Program
With an organization dedicated solely to the implementation of the Program, the FFP produces transparent, measurable results, clearly laying out what the Fair Food Program covers, how Participating Growers have performed, and the Program's overall impact. This rigor ensures that consumers and buyers can understand exactly what the Fair Food Program label means and how it directly improves the lives of farmworkers. 
A "visionary strategy... with potential to transform workplace environments across the global supply chain."
"One of the most important social-impact success stories of the past century"
"There is ample evidence-based research that demonstrates social audits, as they are currently administered, are ineffective in identifying and reducing forced labor. Instead, more investment should be made in worker-driven solutions. Examples of how this can be achieved are the Fair Food Program and Bangladesh Accord."
The Fair Food Program "is something every grower and food retailer should be a part of. The program's success is absolutely undeniable."
"The Fair Food Program is giving us structure and is a tool for a better understanding in a workplace that is multicultural and multiracial. It is a little contribution for a humanity that is more inclusive and respectful."
Academic and Institutional Citations for the Fair Food Program and Worker-driven Social Responsibility